People I'm excited about right now (#1)
I'm interrupting you mid-week to do something I don't normally do – highlight a few people here on the internet who do work I think is worth sharing.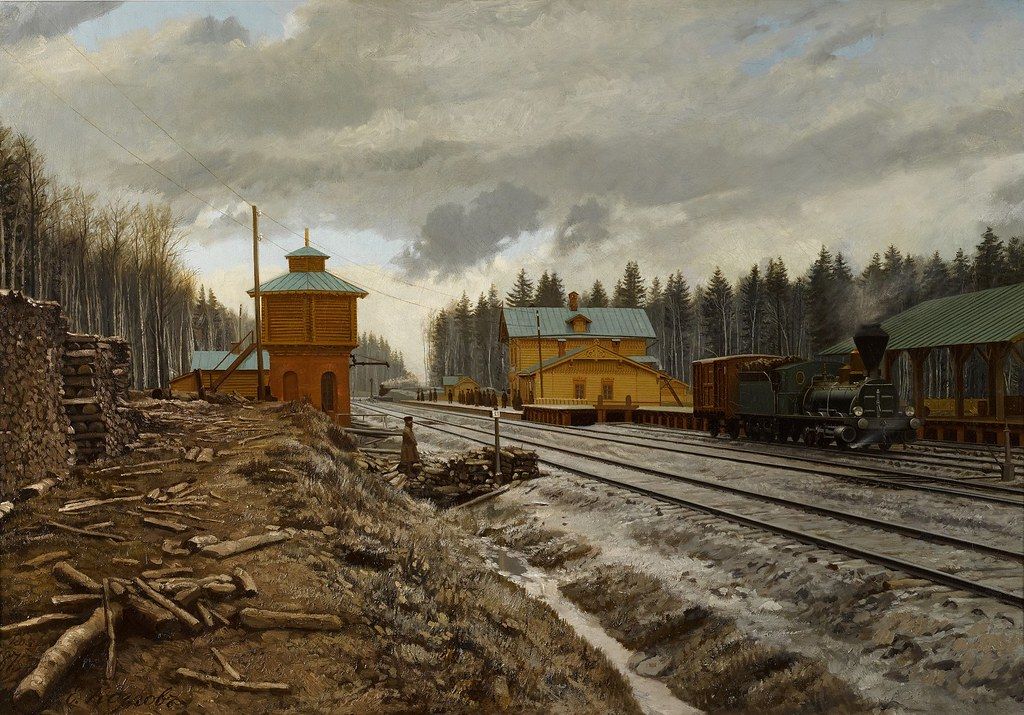 I hope everyone had a happy 4th of July! May our country become great through a spirit of repentance which turns our hearts towards one another in love.
I'm interrupting you mid-week to do something I don't normally do – highlight a few people here on the internet who do work I think is worth sharing.
No one featured in today's newsletter asked me to share their work, and none of them have paid me for my words. I unabashedly share things which I think are good. Since I've received insight and inspiration from these folks, this is my way of paying it forward. I hope you benefit from their work as well.
---
Justin Murphy at OtherLife
Justin Murphy rolled out a re-brand of his Other Life community last week. I've followed Justin since 2018, so I've learned a lot from studying the twists and turns of his journey from academic professor to internet intellectual.
Justin's re-brand isn't so much a pivot as a doubling down – a deepening of his conviction on the necessity to cultivate one's freedom, both intellectual and practical.  I'm genuinely excited about this re-brand, and I think that I appreciate the magnitude of this move more fully because I'm also a writer trying to find my voice and do worthwhile work on the internet.
In honor of Other Life's re-launch, Justin has already lined up a number of exciting events in the coming months. To name just a few which I'll be attending – we'll be reading and discussing Harold Bloom's How to Read and Why, Nick Land's essay "Cybergothic," and the first half of Augustine's The City of God.
If you're interested in participating in those events (and others!), or simply getting plugged into the OtherLife community generally, you can sign up here. I've personally benefitted immensely from the people in the group. It's an underrated corner of the internet, and it's only getting better.
Philosophy Portal
The internet is a rhizome, constantly expanding outwards while simultaneously strengthening its connections inwards. Through people I met in Justin's OtherLife community, I've starting making contact with the community that Cadell Last is building at Philosophy Portal.
Last weekend I had the pleasure of attending a digital conference which Cadell organized – "Hegel for the Global Brain" – presenting original research from the Philosophy Portal community. Their work was born out of a six month long engagement with Hegel's The Science of Logic. You can find recordings of all the presentations here, but I especially recommend the talks from David McKerracher, Kalyani Vaishnavi, and Thomas Hamelryck.
Speaking of intensive reading groups, I'm also signed up for Philosophy Portal's next textual foray –  a five-month course for reading the entirety of Lacan's Écrits. You can learn more about the course and signing up here, and you can get a taste for PhilosophyPortal's theoretical orientation by visiting Cadell's Substack.
Finally, I would point out that Philosophy Portal recently released their collected volume Abyssal Arrows: Spiritual Leadership inspired by Thus Spake Zarathustra, a work born out of an intensive reading group of Nietzsche's Thus Spake Zarathustra. As a die-hard Nietzsche fan, the book has exceeded my expectations in terms of quality, and I suspect I'll be coming back to some of the essays for years to come. Don't sleep on this gem.
Javier Rivera
Finally, I wanted to shine a spotlight on Javier Rivera who has been killing it lately over at his Substack. Javier writes about psychoanalytic takes on love and dating, but as you would expect, the realm of love pushes us far beyond the shores of romance, casting us out onto the vast ocean of the core ethical and existential dilemmas of being human.
Javier puts out beautiful and challenging pieces, but he does so quietly and without fanfare. Because there are so many posts worth highlighting, let me restrict myself to one. – Meditation Six: Love and Forgiveness
Javier digs deep into the rich soil of love to draw out the inherent conflict we experience in loving another person. He says -- "We exchange the absolute singularity that a person is, the 'who,' for a 'what.'"
In each moment we choose whether we will love someone as a set of qualities ("you are this, you are that") or as a totality, an utterly unique happening in this world ("it's just who you are!").
This choice which confronts each one of us also awakens us to our own reality as an absolute singularity, reminding us that somehow we are more than simply our circumstances or qualities. There is something about us which is ineluctably free, and love addresses itself precisely to this freedom.
---
If you haven't already, please consider supporting me with a premium subscription or by pre-ordering my book. Every contribution means the world to me.
Thanks for reading, and keep an eye out for Friday morning's weekly email!